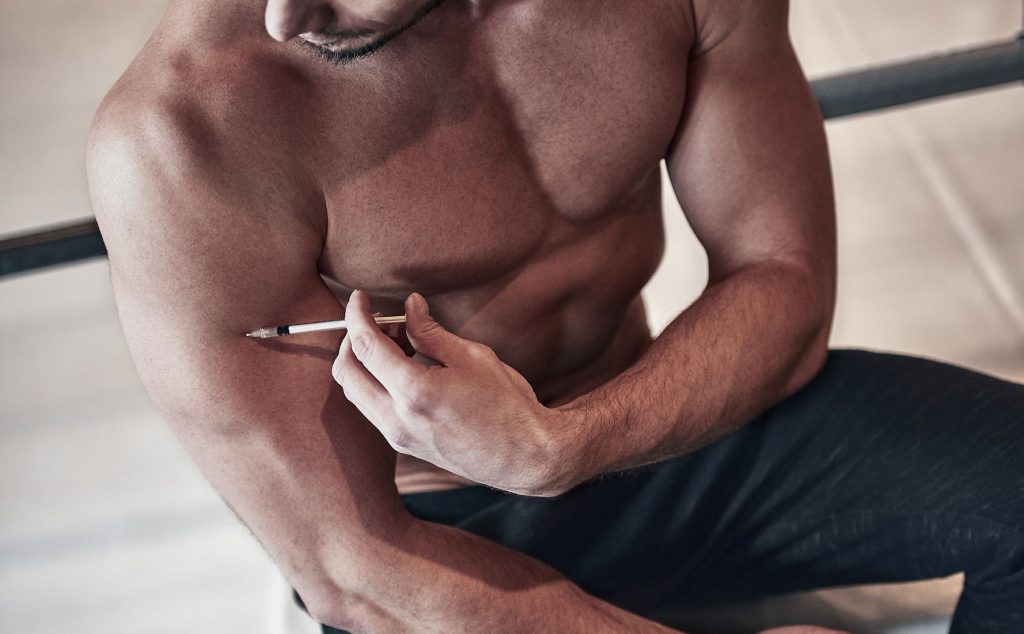 Franco Columbu is a bodybuilder, boxer and film actor originally from Italy. He is a two-time winner of Mr Olympia (won in 1976 and 1981) and is best known in sports circles as a bodybuilder. Despite the competition in numerous bodybuilding competitions, in everyday life, the athlete remains a close friend of Arnold Schwarzenegger.
Franco Columbu Biography
Although Franco Columbu is considered by many to be an American bodybuilder, however, he was born and raised in Italy: the future champion was born on August 7, 1941, on the island of Sardinia, in a poor but loving family. As the only son of his parents, the boy was brought up in severity, learning discipline from childhood.
This is not to say that the sports life and career of Franco Columbu were predetermined. In his youth, the guy mastered the profession of a farmer. While the neighborhood boys constantly fought to measure strength, the strict upbringing of his parents did not allow Franco to enter into fist fights. Perhaps that is why Columbu, carried away by boxing in the fifties, fought with such passion in the ring.
His highest achievement as a boxer is considered to be a victory in the amateur championship in Italy. But since his hobby for boxing did not bring a lot of money, the young man decides that he needs to earn money like all his peers. Leaving his prize money to his family, the athlete with one bag over his shoulder goes to where there are more prospects – to West Germany. There he switches to training with iron and works in parallel at the factory.
Later, Franco Columbu worked as a security guard in a pub, even as a taxi driver, and worked out in one of the then two sports clubs in Munich. Here he was fortunate enough to make acquaintance with Albert Busek, a specialist who had a considerable influence on the career choice of Arnold Schwarzenegger.
In preparation for the first major bench press competition, former boxer and now powerlifter Franco Columbu is injured. Due to the sluggishness of the belayer, the bar falls directly on the jaw of the athlete and knocks out several teeth. But a month later, as if nothing had happened, he successfully performs at the tournament: he wins with a score of 150 kg. After that, he manages to consolidate his success: he won gold medals at the Italian Championship and the European Championship.
The athlete Franco Columbu does not stop at what has been achieved: he is quickly gaining strength and setting world records in all powerlifting exercises in his weight. His highest results as a powerlifter are: ≈ 238.35 kg in the bench press, ≈ 340.50 kg in the deadlift and ≈ 297.00 kg in the squat with a barbell (at a body weight of 85 kg).
Franco Columbu's bodybuilding career began in 1965. Around then, he meets Arnold Schwarzenegger while taking part in the Mr Europe tournament. Both athletes are impressed by the physical form of each other: Arnold, looking at Franco, says – I wish I had such strength, to which he replies – and I would like to be so swinging. Later, Schwarzenegger moved to Munich, where they train and become friends with Columbu.
In the late sixties Franco followed Arnold to the USA. But things are not going as smoothly as we would like: while attending medical college and training in the gym, he has to work at a construction site to support himself.
Franco Columbu's first major bodybuilding successes – tied for 1 place for Mr Europe and Mr Universe in 1970. These are the IFBB (International Federation of Bodybuilding) tournaments, the winnings at which made the athlete a big name among competitors and fans.
The titles of Mr Olympia Franco won in 1976 and 1981 respectively. Why such a break? It's simple: after the first victory – in 1976, he suffers a knee injury, subsequently retiring from the sport for several years – until 1981.
A self-developed exercise program helps the athlete recover. Fortunately, the received medical education made it possible to approach the matter with knowledge, and not in the way that self-taught pitching wounds heal today.
Franco Columbu officially retired in 1981. He proved to those around him, and most importantly to himself, that in spite of the failure he could return to his former heights. It is ironic today that the forecasts of "experts" sound, who in 60-70 predicted a failure for Columbu: they say, Franco's height is low – 165 cm, and there is not enough predisposition to compete with the giants. But the champion, training hard, gagged the skeptics!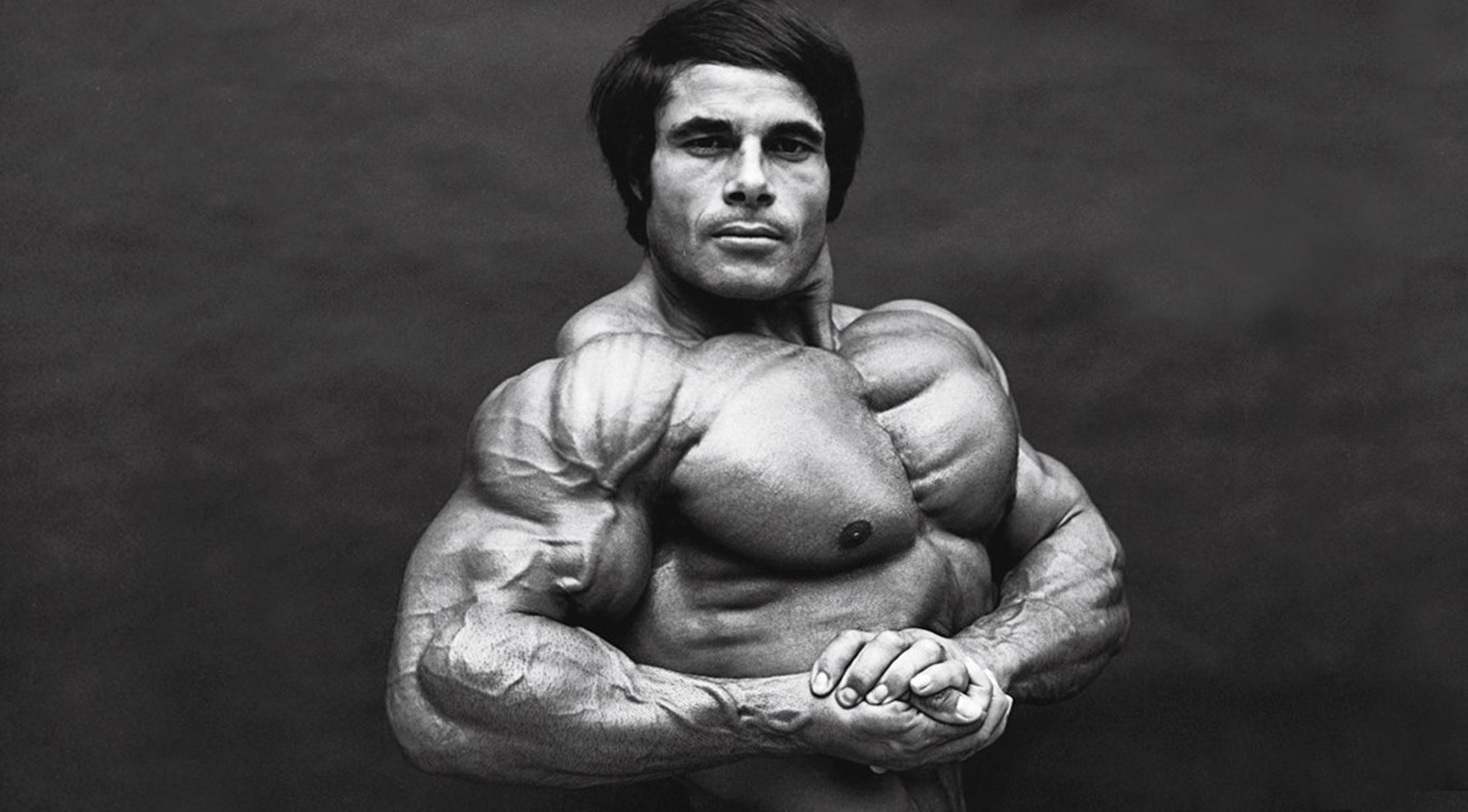 Bodybuilding Titles
Career, like the life of Franco Columbu, as confirmed by the biography, is full of ups and downs. The awards he has won in bodybuilding are not numerous, but this does not in the least diminish the greatness of the athlete. He calls his main achievements as a bodybuilder victories in:
Mr. Europe – 1970;
Mr. Universe – 1970;
Mr. World – 1971;
Mr. Olympia – 1976;
Mr. Olympia – 1981.
Some interesting facts about the athlete:
First, Franco Columbu is an actor. Thanks to his friendship with Arnold Schwarzenegger, he has received and is receiving cameo roles in films. The first film in which the athlete starred was "Pumping Iron". He can also be seen in The Running Man, Conan and The Terminator. The bodybuilder's only major role is in 1994's Beretta Island.
Secondly, Franco Columbu is also a writer. Behind his authorship, you can find several books on nutrition and training, one of which, "Victory Bodybuilding".
Thirdly, once an athlete and his family were attacked by hooligans armed with chains. Looking at the low growth of Columbu, they assumed that they could shake out money with threats alone. But that was not the case: Franco ahead of the curve hit one of the bandits in the jaw, but with such force that his teeth flew in all directions. The remaining scumbags fled in horror.
Fourth, friends and colleagues of Franco Columbu in bodybuilding comically call him the champion of hot water bottles. For what, I think it is not necessary to explain.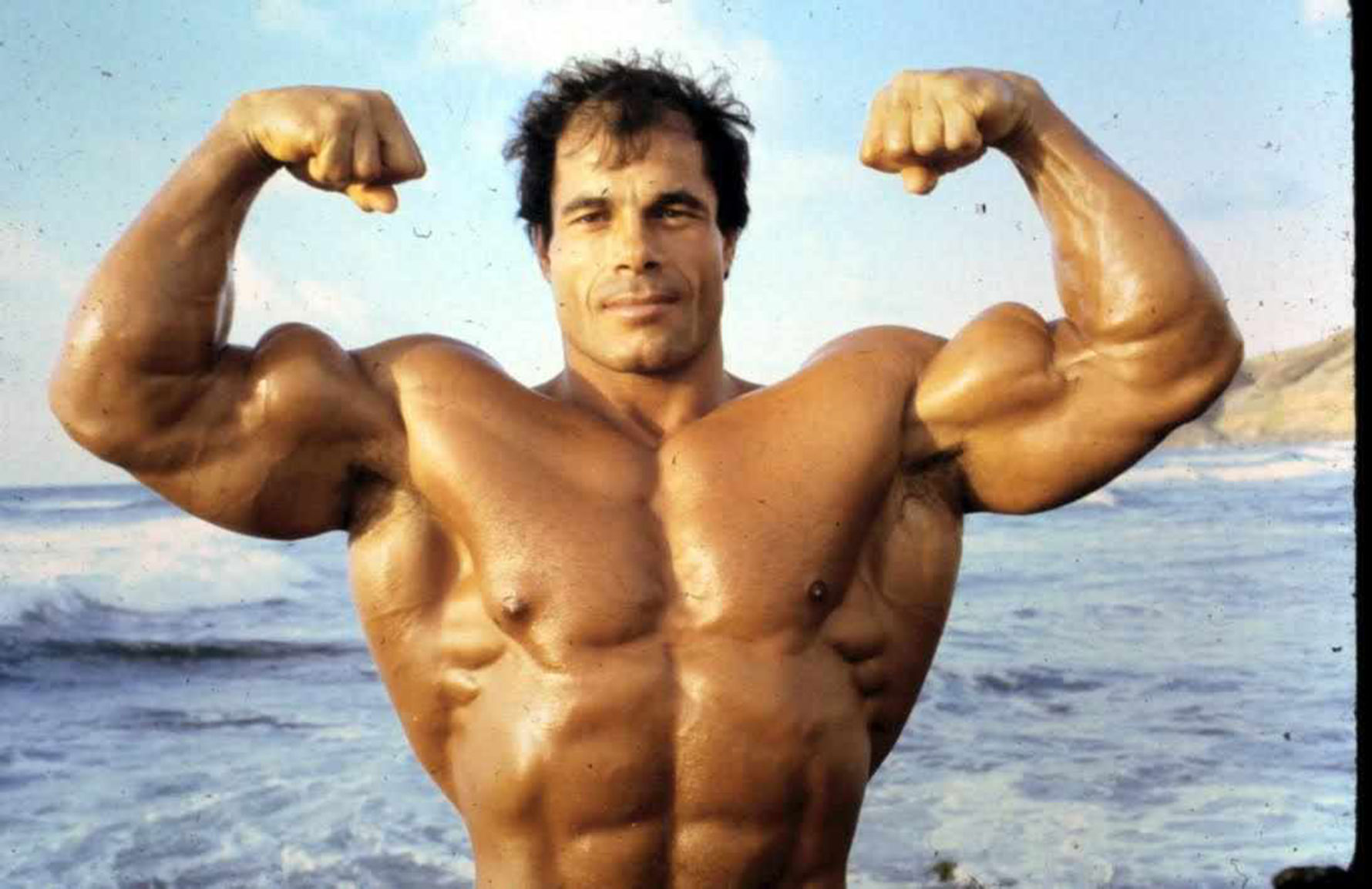 Franco Columbu Workouts & Diet Plan
The average anthropometric data of Franco Columbu during the period of professional performances were:
164-165 centimeters in height;
84-85 kilograms of mass;
47 centimeters of biceps volume;
134 centimeters of chest volume;
44 centimeters of shin volume.
This physical form is not easy. And in order to match, the athlete had to constantly work on himself, training and eating correctly.
Franco Columbu's training did not cycle from week to week, but took place in two-week phases, during which the athlete repeatedly worked all muscle groups. Interestingly, individual classes were divided into pre-lunch and afternoon classes. Drostan E 200 On average, like this:
Day 1 – with priority on chest and shoulders in the morning, arms in the afternoon;
Day 2 – with priority on the back in the morning, legs in the afternoon;
Day 3 – with a priority on the chest and shoulders;
Day 4 – hands-on priority;
Day 5 – with priority on legs in the morning, back in the afternoon;
Day 6 – with a priority on the chest and shoulders;
Day 7 – rest;
Day 8 – with priority on hands in the morning; legs in the afternoon;
Day 9 – back priority;
Day 10 – with a priority on the chest and shoulders in the morning, arms in the afternoon;
Day 11 – with priority on the back in the morning, legs in the afternoon;
Day 12 – with a priority on the chest and shoulders;
Day 13 – hands-on priority;
Day 14 – rest;
Abs worked out in the afternoon on day 1 and in the morning on days 3, 5, 6, 9, 11, 12.
The Franco Columbu diet, which the champion has followed for much, if not his entire professional career, is not unique. It includes products available in those years and today, the balance of which allowed the bodybuilder to achieve simultaneous mass gain / fat loss. On average, he ate as follows:
Breakfast – 3 eggs, 1 fruit, a glass of citrus juice, milk yogurt and cereals, vitamin mineral water and vitamin and mineral supplements;
Lunch – fresh vegetables with oil and vinegar dressing, cooked vegetables, protein – fish / chicken / lamb / liver, some wine or mineral water again;
Afternoon snack – regular cheese and 1 fruit;
Dinner – similar to lunch;
Shortly before bedtime – milk yogurt.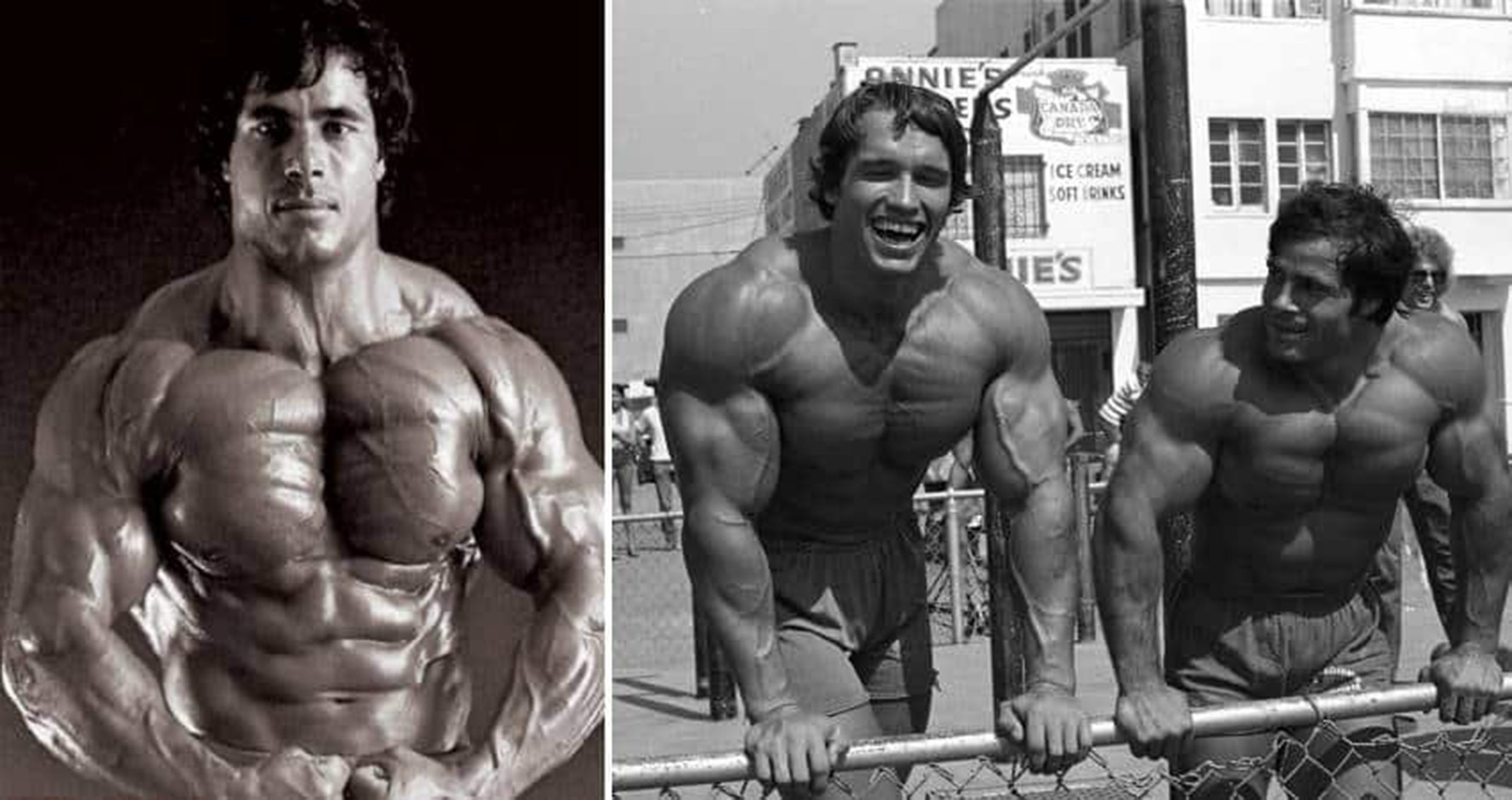 Was Franco Columbu on Steroids?
It's no secret that bodybuilders, powerlifters and other athletes of strength, and not only, sports in 60-70, without exception, sat on steroids. The use of drugs now called illegal drugs in the past was not particularly regulated, and if some kind of doping test was carried out, it was easily bypassed.
Franco Columbu, presumably, is no exception, in other words, he took steroids in order to compete with other then in the top chemistry bodybuilders. Most likely, the matter was not limited to anabolic steroids alone, because as veterans of hard sports say, they had to eat and inject everything that, in theory, stimulated the results.
We will not write out the specific steroid cycle of Franco Columbu, since there is no reliable information confirmed by the athlete himself or people from his environment, and it is not in our habit to refer to unverified sources.
However, most experts and bodybuilding fans are inclined to believe that the champion's pharmacological diet consisted of the standard slow Testosterone and Nandrolone for that time, as well as the fast Methandienone. They were used, probably in moderate doses by today's standards: Methandienone 30-50 mg per day, Testosterone 400-800 mg and Nandrolone 200-400 mg per week. But how much truth in this assumption, we are unlikely to ever find out. Athletes are reluctant to share their doping stories. For which we should thank WADA with its intimidation policy!